WHEN MOTHER NATURE STRIKES IN WINTER
We offer snow plowing and ice management to our commercial clientele only. We clear snow to remote areas of your parking lot as well as from all steps, walkways and building entrances.
We also offer salting of parking lots and calcium chloride pellets for steps and walks. Help make sure that your staff and clients are safe. Let us provide these services for you.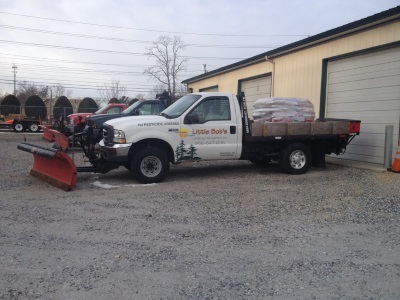 Little Bobs Landscape Management | 207 East Atlantic Avenue | Barrington, NJ 08007 | Phone: (856) 547-6115 | FAX: (856) 547-3553